1-TON MODEL

HOOF-TRIMMING CHUTE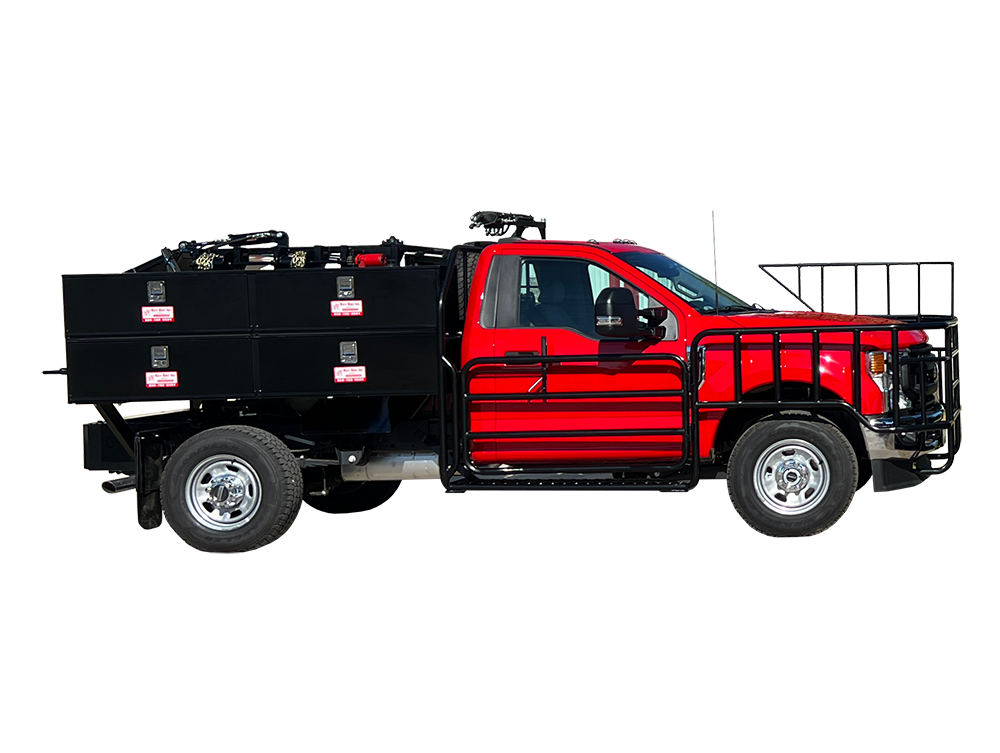 Learn About This
Bullet-Proof

Chute
The Riley Built® 1-Ton Hoof Trimming Chute is perfect for owners and operators who want speed and efficiency put back into the hoof trimming process. This model is completely hydraulic – including the cow pusher. It's an all-in-one model that gives you the convenience of bringing the chute where you need to be, not to mention it's fully stocked so there's no need to purchase additional tools or supplies. Our 1-Ton Hoof Trimming Chute is sold factory direct to the consumer, which means savings for you. The protective cowling will protect your new investment, as well as your cows.
The front door of the hoof trimming chute can be hydraulically opened and closed for ease of operation, and to make a smooth exit for the animal.

All hydraulic control valves are situated by the back door and control six different aspects of the chute. These aspects of the chute are the stanchion, front door, belly bands (belly pan optional), chute layover, cow-pusher, and outriggers. These operations can be handled by one man in one spot independently, without help from anyone.

The 1-Ton chute model provides you with a Hydraulic Stanchion for ease of operation.

An optional add-on is staging lanes which can be built by us for your desired specifications.

All units come right or left-handed according to your specifications.

Delivery & Financing Available. Contact us for details.

Price varies depending on equipment groups in the truck itself (ex: XL or XLT).
"When I decided to go into business for myself, I got what I could afford and it was an alright machine but it wasn't a Riley. Got tired of fixing it after every appointment so I just purchased my first Riley… We're excited for the new cage but even more excited to have made a friend and mentor in Bill Riley. Great guy, great company!"
"Great place, awesome people, great customer service!"
"I've been working with these guys for over 10 years. Honest people. Great Business. Dedicated to their profession."
"The best in the business hands down!"